When start a company, you are not sure how things might fall in place but there are ways in which you can ensure things run smoothly. You can make use of great software but there is need to consider certain aspects like for instance your business needs and costs.
1. Does it meet our business needs? Don't get more than you need. With the profusion of products, it's easy to pick up a case of "tool-itus." Keep tools to an absolute minimum to avoid death by a thousand pinpricks.
2. Does it save money and time? We generally think about using software tools in terms of time saved. If we are spending a lot of time working admin on a no-cost tool is that time really worth it's "free cost?" It's important to manage expenses, but ultimately, you have to grow the top line — and spending a little cash on a better tool may be worth it in the long run.
3. Does it make employees' jobs easier? Software tools are only as good as an employee's adherence to using it. If they don't use, or feel resentful using it, then it's both hurting productivity and morale.
As a media startup, here are the products we've tried (some we've dropped, others we continue to use) but all have been essential in our learning curve and scaling needs. While these were specific for media, many (if not all) can be used at other types of companies.
Sourced from: https://www.entrepreneur.com/article/233994
You will need software for sending newsletters that help market your business. You also need to know that company time is being used well and that tasks are completed in time. You also need to ensure that your team collaborates. Choose the appropriate software.
1.MailChimp
My company has used every email marketing platform under the sun through various client campaigns and MailChimp hands down is my favorite. We generate a good amount of our leads via our email campaigns, and everything from their split-testing to list segmenting capabilities are so simple to use. We try to get all of our clients to use MailChimp simply because it's so easy for them to grasp. – Jonathan Long, Market Domination Media.
2.Basecamp
Basecamp is at the center of everything we do. Without it, our team would have a much harder time keeping up with tasks, to-dos and important dates. Basecamp alleviates the need for literally dozens of emails a day and makes it super easy for everyone on the team to stay on the same page without interrupting others to ask questions. – Brittany Hodak, ZinePak.
3.Trello
Trello is the easiest way for our team to collaborate. It's simple, intuitive, and gets the job done. We can quickly add a new hire to our boards, and they will pick it up almost immediately. We use Trello in almost every aspect of our business: hiring, managing clients, business development and of course software development. – Dan Sapozhnikov, AdGate Media LLC .
Sourced from: http://www.business.com/technology/game-changing-software-solutions-to-power-your-startup/
Not every worker will be in the office all the time. Lets say a big client comes knocking and you are not able to access your work computer so what do you do? Well no need to fret because there is great cloud software and you can still access your important documents away from the office.
1. Sales Cloud: The Best Way to Stay Connected With Your Clients
Sales Cloud is a CRM (Customer Relationship Management) software. It lets your business store customer information including their contact information, marketing profile, and sales. This information is available to everyone in your company. When one employee updates information about the customer, it is visible to other departments. It even integrates Facebook and Twitter information. Sales Cloud is accessible on your mobile device. Quickly respond to calls, leads, and check for updates. This CRM syncs with most email programs including
Gmail and Outlook.
3. LogMeIn: Work on Your Office Computer from Anywhere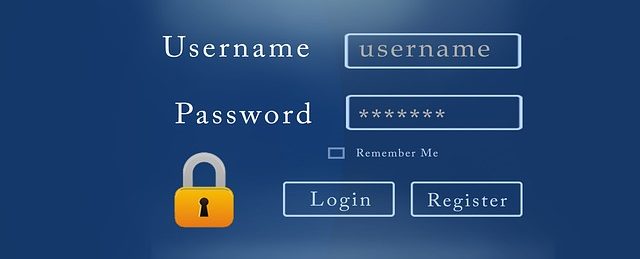 With the LogMeIn software you can work on your work computer form literally anywhere. If you couldn't make it to the office for whatever reason or if you're on a business trip, you have the ability to see your work computer's desktop just as if you were there in the office. You also have the ability to log on to your employee's computer if needed, to help and assist them or just to monitor what their up to while, you, the boss is away.
Sourced from: http://www.techstars.com/content/entrepreneur-resources/the-6-best-software-suites-for-startup-businesses/